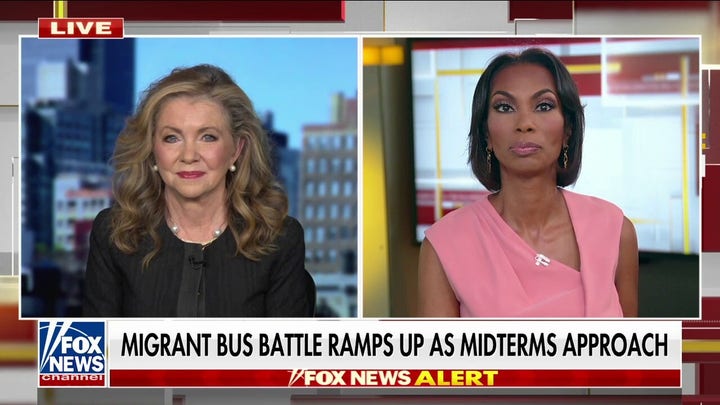 NEWYou can now listen to Fox News content articles!
Sen. Marsha Blackburn, R-Tenn., referred to as out Democratic leaders about the migrant inflow, indicating they "elevated their fingers" to develop into sanctuary metropolitan areas as busloads of illegal immigrants get there from Texas. Blackburn joined "The Faulkner Concentrate" to talk about the Democrats' reaction as many towns develop into overrun.
AS TEXAS SENDS Hundreds OF MIGRANTS TO SANCTUARY Metropolitan areas, LIBERAL MAYORS SCRAMBLE TO RESPOND
MARSHA BLACKBURN: These cities like Chicago and New York and D.C., where by the mayors are complaining, these are the mayors that lifted their hand and reported we want to be a sanctuary metropolis, and they did that early on. El Paso didn't do that. Other border cities, it did not do that. So sending these migrants, the migrants want to go to these sanctuary metropolitan areas, these large blue towns. They come to feel like that is wherever they are welcomed, so if these mayors want to change what is occurring, it's possible they have to have to revisit their insurance policies, and it's possible they need to have to get in touch with President Biden and say, please protected that southern border. We cannot cope with this inflow.
Enjoy THE Job interview FROM "THE FAULKNER Emphasis" Down below:
News Viber