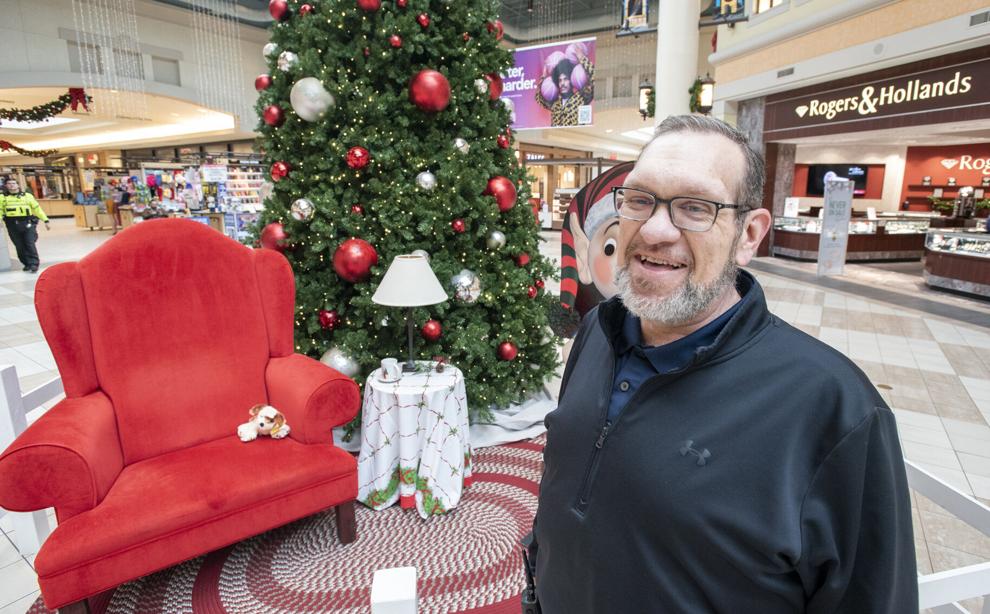 Morrie Mendenhall, the new general manager of Market Place Mall in Champaign, said business has been brisk to start the holiday season.

Robin Scholz/
The News-Gazette
Morrie Mendenhall is still in his first year as Market Place Mall's general manager, but he's absolutely no stranger to retail.
The former longtime general manager of Tuscola Outlet Shops, Mendenhall took over as general manager of the Champaign mall in April, after the retirement of former General Manager Dennis Robertson.
The 54-year-old Mendenhall, who lives in Mahomet, got his start in retail as manager of the Reebok/Rockport shoe store at the outlet mall starting in 1994, and five years later was named the outlet mall's general manager.
Before that, he worked in the restaurant business, and, in fact, was the manager who opened the former Hardee's at 1703 S. Neil St., C.
Managing an indoor mall versus a setting like the Tuscola outlet mall means more internal spaces to be aware of, he said. But one thing doesn't change.
"The key, no matter which one, is the team you're working with," he said. "That makes all the difference in the world. I've been fortunate in both venues."
While it's his first Christmas season managing Market Place Mall, Mendenhall said holiday shopping season got off to a strong start Thanksgiving weekend.
He projects traffic will stay strong in the weeks leading up to Christmas.
Meanwhile, over the next several weeks the mall has a few holiday extras to entertain you:
Make your way to the center court at various times of the day, and you'll be treated to a holiday snow show. The flakes "will land in your hair for a perfect picture in front of the Christmas tree," Mendenhall said.
Catch the snow show at 5 p.m. weekdays, at noon, 3 p.m. and 6 p.m. each Saturday and at 1 p.m. and 4 p.m. each Sunday.
Santa Claus has arrived and is available for pictures with your kids. He'll also be available for a few hours Dec. 5 for pictures with your pets (reservations encouraged) and Dec. 8 in a sensory-friendly environment for kids with special needs, with reservations required.Longer shopping hours starting Dec. 9: The mall will be open from 10 a.m. to 9 p.m. Monday through Saturday and 11 a.m. to 7 p.m. Sundays until Christmas Eve.
Christmas Eve hours are 9 a.m. to 6 p.m. The mall will be closed on Christmas day.(tncms-asset)73b24b1a-71c8-11ed-b484-00163ec2aa77[1](/tncms-asset)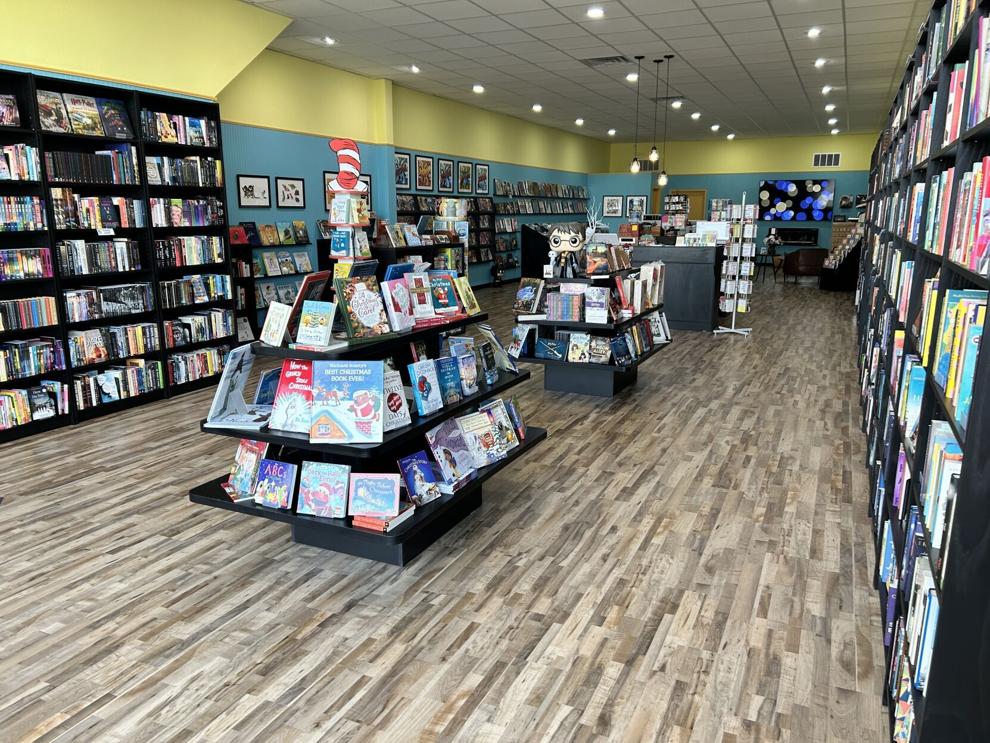 Boxcar Books and Vinyl at 201 E. Main St., Hoopeston.

Provided
New bookstore opens
As a former teacher who loves to read, Emily Brown saw the need for a bookstore in her home community of Hoopeston.
So she and her husband, Bob, have opened one — Boxcar Books and Vinyl at 201 E. Main St., Hoopeston.
That's across the street from the 112 Wine and Coffee Shop they operate.
Emily Brown said the bookstore has "a little bit of everything" including new books for all ages, in all genres, plus comic books, record players, vinyl records, accessories and gift items.
The shop opened Nov. 26 with a line waiting outside.
Store hours are 10 a.m. to 6 p.m. Tuesday through Friday and 10 a.m. to 4 p.m. Saturday.
Bakery takes off in Arcola
Abiud and Sandra Saldivar's new bakery, Pandora Saldivar, at 206 E. Main St., Arcola is already a hit.
"We've sold out every day we've been open," Sandra Saldivar said.
The bakery sells Mexican pastries, cakes — including cakes for special occasions — with the number one seller being conchas, which Sandra Saldivar described as a round sweet role with sugary pastry on top in vanilla, chocolate and strawberry flavors.
Sandra Saldivar is the cake maker and her husband makes the pastries, she said. They're hoping to hire another baker to help keep up with the demand, she said.
Temporarily closed
The Longbranch Steakhouse in Gifford has temporarily closed, starting Nov. 30 through Dec. 10, to do some cleaning and give the staff some time off.
Owner Donny Curtis, who bought the restaurant in 2015, said this is an annual temporary closure.
The restaurant will reopen from 4:30-8 p.m. Dec. 11 for the Gifford Christmas parade, and will reopen for regular hours starting Dec. 14
The restaurant serves a variety of sandwiches, chicken, pork, and shrimp dishes, but 90 percent of its business is steaks, Curtis said.
Lighting the way
First-Light USA, based in Seymour, has donated a batch of its tactical flashlights to the Piatt County sheriff's office.
The company said its T-Max LE is specially designed for law enforcement.
"As we head into 2023, we want to be more active in supporting our local communities, particularly the police and sheriff departments that serve us," said First-Light USA CEO David O'Malley.
First-Light USA's lights — hand-assembled in Seymour — are used across all branches of the U.S. military and are also used by first responders, hunters and campers and by others for every-day use.
New boutique opens
Monticello has a new place to shop for women's clothes and accessories, Grace & Mae Boutique.
It opened Nov. 15 at 216 W. Washington St.
Owner Savannah Hatfield said the store carries primarily women's clothing from sizes extra-small to 3X along with accessories — including jewelry and pottery made by local vendors.
Through the holiday season, store hours are 11 a.m. to 6 p.m. Tuesday through Friday, 11 a.m. go 5 p.m. Saturday and noon to 4 p.m. Sunday.
Hatfield formerly worked as a Realtor in her native Michigan. Her husband is from Tolono, and the moved their family to Illinois in June to be closer to his family, she said.
News Viber